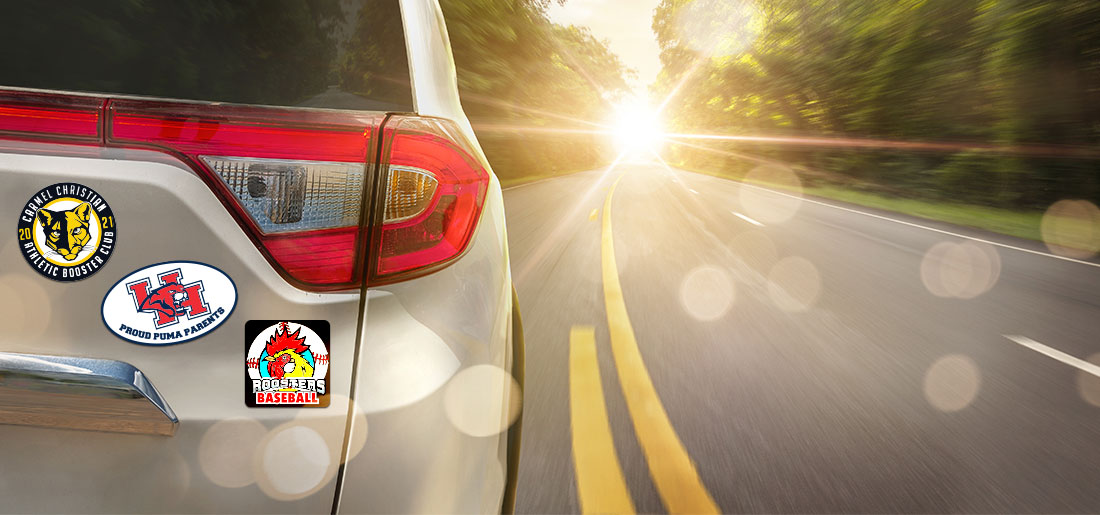 Custom car magnets make a great tool to promote school or team spirit and can also serve as very easy school fundraisers.
It's hard to drive anywhere these days without seeing vehicles with custom car magnets - especially circle magnets. There are a few reasons why these are so popular right now:
They Promote School Spirit
Adding your mascot or logo to a car magnet helps to promote school spirit at your school and throughout your community. Students, teachers, parents, and faculty will proudly display them on their vehicles and excitedly point them out as they see other cars on the road doing the same.
They Invoke a Sense of Belonging
Even though people are more connected than ever through social media and the internet, many people - especially students - have never felt more alone due to Covid-19 and social distancing. Everyone likes to feel pride for something they belong to and there is a sense of comradery that comes with seeing something familiar as you drive around town.
They Make Easy Team or School Fundraisers
When it comes down to dollars and cents, custom car magnets make a lot of sense!
Custom car magnets are typically sold for $5 - $10 each. This could generate an amazing return on investment!
If you've always wanted to order custom magnets for your school but don't know where to start, here are some helpful tips and design ideas to help point you in the right direction.
Step 1. Decide What Content You'd Like to Use
The first thing to consider is what you'd like to appear on your custom car magnets. Keep in mind that they are quite small and most of the time they will be seen from a far distance so keep it very simple.
The most impactful designs are often just the school mascot and/or logo. Sometimes they'll include a few words or a website but that's about it. It's also important to consider their purpose.
Some of the most popular uses for team or school car magnets include: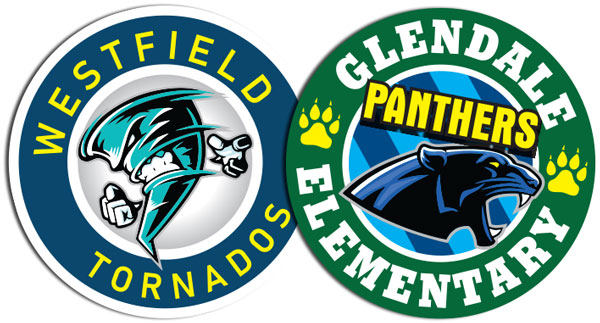 School Spirit
For school spirit, you may say something like "Westfield Tornadoes" or "Go Bobcats!" in addition to the logo or mascot.
PTO or PTA Fundraisers
Some fundraisers will simply include the school's logo or mascot while others will incorporate simple messaging like "PTA Member" or "I ❤️ PTO". Other school fundraisers focus on students or parents with messaging like "Proud Puma Parents" even though they are sponsored by the PTO or PTA.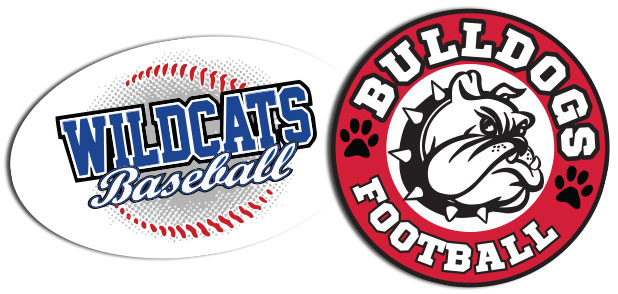 Teams / Athletics
Whether it's football, baseball, soccer, cheerleading, softball, wrestling, volleyball, or any other sport, car magnets are a great way to show support for your favorite team. You can either incorporate a ball, helmet, or some type of imagery to represent the sport or keep it simple with your logo or mascot and the name of the sport below like "Bulldogs Football".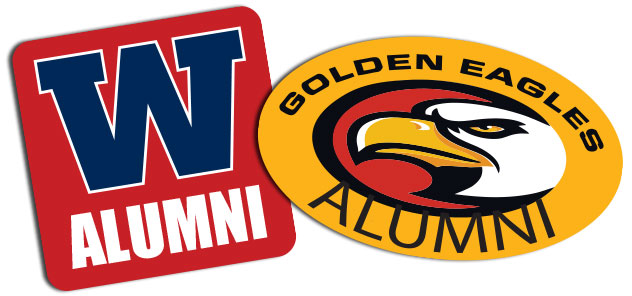 Alumni
While these are most popular with college or university alumni programs that use them as a fundraiser tool or a giveaway to new members or recent graduates, they can be used for high school and lower schools as well.

Special Events
Can be used to promote unique events, most of them are tied to a specific year and can be reordered annually or per semester such as "Class of 2021", "2021 State Champs", "My child is on the honor roll", etc.
No matter what you plan to feature on your magnets, remember to keep it simple. If you try to include too much text, it will not be legible on the road. Less really is more when it comes to design on these.
Step 2. Select Your Shape & Size
Once you've decided what you'd like to include in your design, select a shape that best fits with your logo or messaging. While circle magnets are typically what comes to mind, they are also available in a square, oval, or rectangle.
If your logo or mascot is wide, an oval or rectangle may be the best option. If your school's mascot or logo is more of a square shape, it will fit better within a square or circle.
One reason that circle magnets have been so popular is that the shape makes it easy to wrap smaller text around the edge while still letting the logo or mascot shine by taking up a majority of the real estate.
All 4 standard shapes are available in both a small and large size:
Looking for something more unique like something in the exact shape of your school's mascot? Click here to request a quote on custom shaped car magnets
Step 3. Create Your Design
Now that you have an idea on the size/shape of your canvas and what you'd like to add to it, it's time to start designing. Proudly display your school's colors by placing your logo over a background color or stick with a white background to let your logo shine on its own.
The possibilities are endless but there are a few design techniques that are very popular with school spirit magnets as you can see by the above examples.
Your design should be created in a professional graphic design program such as Adobe Illustrator. If you don't have access to a graphic designer, don't worry! Print Mascot provides free design services on all magnet purchases $250+.
Print Mascot's FREE design services and friendly support team makes it easy. Just send us your logo and an idea of what you are looking for and we'll take care of the rest. Best of all, our products are proudly printed in the USA from our factory in Pompano Beach, Florida.