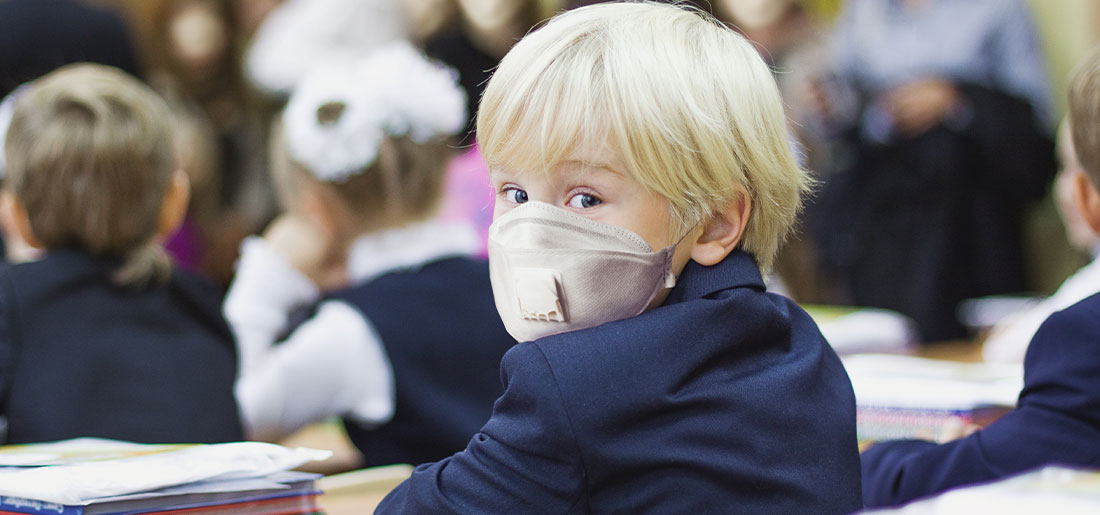 The past year has been challenging to say the least but now there finally seems to be some light at the end of the tunnel. What initially seemed like it would be a minor inconvenience for a few weeks has changed the way schools function dramatically - some of these changes may be with us for months or even years to come.
Here are 5 printed products that religious schools and private schools have found incredibly useful for their students, faculty, and parents as they adjust to this new normal: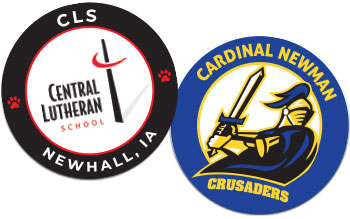 All of this social distancing has shown us how important it is to feel a sense of belonging. Car magnets are a small but mighty tool that can do just that. When it comes to private and religious schools, here are the most common uses for car magnets:
School spirit giveaways
Easy school fundraisers
Welcome packet giveaway for new families
Giveaway to graduating class
Here are some tips on how to create the perfect car magnets for your school.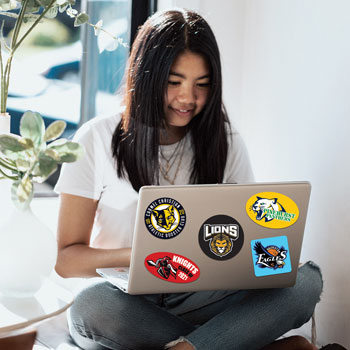 Many students as young as Kindergarten were issued their own computers during the pandemic when virtual learning was required. This has had a dramatic impact on younger learners as they have become computer literate much earlier than expected.
Even as many of them have returned to in-person learning, using their laptops have become part of daily life and adorning them with their favorite stickers has become a new hobby for most.
Like custom car magnets, laptop stickers make an amazing school spirit or fundraiser item for private and religious schools. When purchasing laptop stickers, it is important to purchase high quality decals that can be easily removed if necessary. These laptop stickers are incredibly durable and weatherproof which means they can also be used as bumper stickers, on rear windshields, doors, windows, desks, or even plastic safety dividers.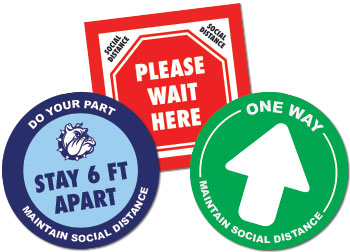 Social distancing floor decals are still incredibly popular at schools - especially private and religious schools. They serve as a great safety reminder for students to stay distanced and can assist in controlling the flow of traffic.
Seeing these floor decals throughout campus also shows parents that your school is taking all necessary precautions to keep their children safe.
While social distancing floor decals are most popular, they are also available for tables / desks to show which areas are open and which are closed.
Why settle for generic floor decals when you can have something custom designed with your school's colors, logo, and or mascot?
Even prior to the pandemic, most private and religious schools have found the need to enhance their security protocols. This has made custom ID cards grow in popularity. Mask wearing has made ID cards even more popular for both students and faculty alike. Having an ID card clipped to your shirt or backpack can assist in security, identification, and as a reminder of the smiling face that is under the mask.
In addition to your school's logo, custom student ID cards can be printed with a unique photograph, name, student ID number, and more. Advanced security features can also be added if necessary to include bar codes, QR codes, magnetic stripes, or even RFID chips.
Enhanced security measures and contactless pick up solutions are huge selling points in today's world and this certainly applies to private and religious schools.
Custom parking permits are available as decals, clings, or removable plastic hang tags. These can be used to allow access through a security gate for parents, provide parking privileges to students & faculty, or serve as a useful parent pick up car tag to help improve efficiency at the car line.
These items can be used as a branding tool with your school's logo or sometimes for an added level of security, they are intentionally designed to be more generic.
About Print Mascot
Print Mascot is the only website dedicated exclusively to printing plastic cards, magnets, and decals for schools and universities.
We make it easy with FREE design services on most orders $250+ and a friendly support team. Best of all, our products are proudly printed in the USA from our factory in Pompano Beach, FL.
Curious to see how your car magnets, or social distancing floor decals will look? Just send us your logo and an idea of what you are looking for and we'll take care of the rest. Click here to get started