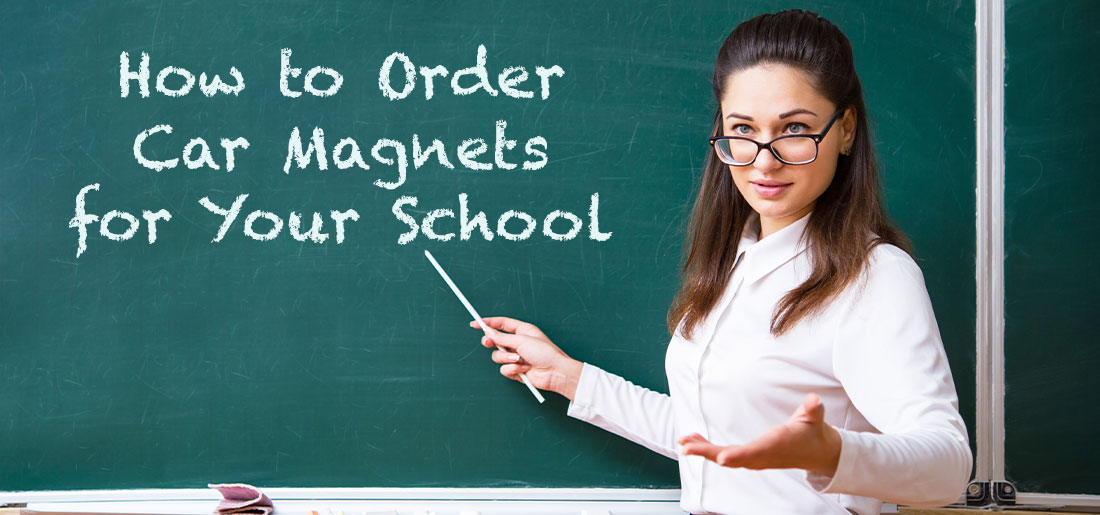 Ordering custom car magnets for your school is easier than you may think! Just ask yourself the following questions:
1. What will you be using the car magnets for?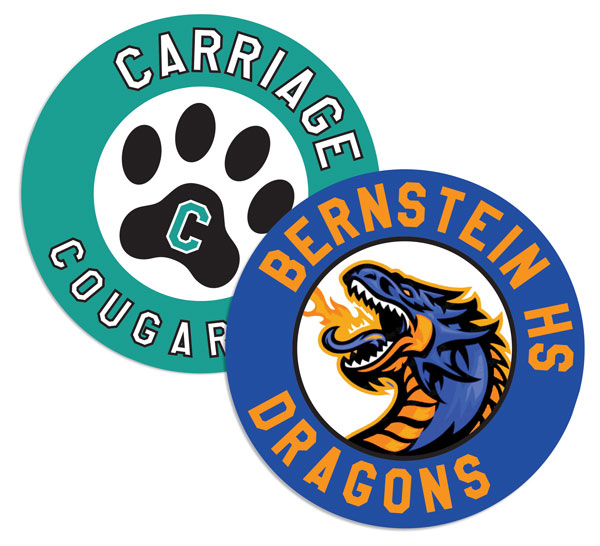 The most popular uses are for school or sports team fundraisers and school spirit. Private and religious schools may also use their car magnets as a promotional / branding tool to get their name out around town. Other ideas include car magnets for special milestones and events like honor roll, pta, graduation (Class of 20XX), field day, etc..
2. How many car magnets will you need?
Most companies have a minimum quantity of 50. The more you buy, the less each magnet costs. If you are purchasing car magnets for a specific, time-sensitive event like Class of 2024, try to get an accurate count of how many graduates you'll have because extras can't be reused the following year. If you are buying a more generic magnet without a year on it, buy in bulk to save $ and get your price per magnet as low as possible.
3. What size and shape would you like?
Circle car magnets are definitely the most popular shape in either 4" or 5" size. Depending on the shape of your logo, it may be better suited for an oval, square, or rectangle. Some companies even offer custom shapes if you are looking for something more unique.

4. What would you like on your car magnet?
Less is more when it comes to car magnet designs. Typically just incorporating your school's logo, mascot, or team name is all that you need. The simpler the design, the more impactful your mini billboards will be. If you try to incorporate too many words, the font will get too small to be legible.
It is important to have a high resolution version of your logo to incorporate into the design. If you have original vector artwork in .pdf or .eps format, that will create the best quality.
Most companies require for you to upload a complete print-ready design when placing your order. If you have access to a graphic designer or marketing team, this is not an obstacle, however, most schools do not have this luxury.
Print Mascot is proud to offer complimentary design services on all car magnet orders over $250. Simply provide your logo and an idea of what you'd like and their team of professional designers will create something amazing for your school.
Print Mascot offers instant pricing, easy online ordering, and proudly prints all of their products in the USA from their South Florida factory.
Additional Resources:
How to Create the Perfect Car Magnets for Your School

5 Easy High School Fundraisers for Teams That Work

4 Easy School Fundraisers for PTA, PTO, and Sports Teams That Work